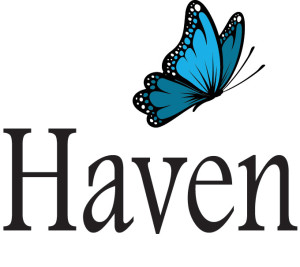 Jewish Family Services of Northeastern New York and Haven of Schenectady are pleased to announce their new partnership in order to more fully serve the Capital Region.
Since 1977, Haven has offered bereavement services primarily in Schenectady, Saratoga, and Montgomery counties. Joining forces with JFS, which has a 160 year history of providing a full range of supportive services in Albany and Rensselaer counties, allows both organizations to reach a broader community.
Haven's expertise is in bereavement support services, following a specific program model – companion counseling. The acts of loving kindness and compassion (the highest mitzvah) of Haven's volunteer companion counselors are those same core Jewish values held by JFS. Additionally, the community is strengthened when individuals help each other, and this is one of the values that is central to our mission, making this a wonderful "fit" between our two organizations.
"JFS has long admired Haven's fine reputation in offering bereavement services and we are delighted to welcome Haven's program into the JFS family of services," said JFS Board President, Bob Gumson.
Haven will continue its focus on grief and loss, and begin offering its highly-respected bereavement support services throughout the Capital Region. JFS will now expand to offer its full complement of supportive human services – mental health counseling, supervised visitation, services for seniors (including transportation for Jewish seniors), and Transitions (integrated support, referral and advocacy to individuals and families dealing with  major life events) – out of its new Schenectady location, as well as its main office in Albany.
To learn more about the Haven or to schedule an appointment, please contact email Haven or call (518) 370-1666.