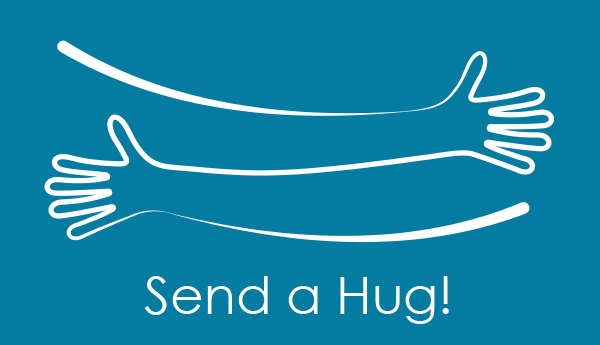 During the pandemic, JFS has been hugging our community with virtual counseling calls and groups, kosher meal delivery, grocery shopping and more to ensure people feel supported and connected.
NOW YOU CAN SEND A HUG TO SUPPORT A LOVED ONE!
For $5, we will send a YOU'VE BEEN HUGGED e-hug or hand-addressed postcard from you to your family and friends, bringing them a smile, warmth and personal connection. You can choose:
Hanukkah Hug
Holiday Hug
General Hug
Postcard Samples
Now you can hug right back!
Website order: here
Call: 518-482-8856
Email: info@jfsneny.org
PASS IT ON! We want to make sure everyone gets a hug!
Proceeds benefit JFS Programs and Services.
Jewish Family Services provides a range of support, services and resources to individuals, families, and seniors throughout the Greater Capital Region. See our impact in the community at jfsneny.org.