When:
2023-02-27T14:00:00-05:00
2023-02-27T14:15:00-05:00
Where:
Congregation Beth Emeth
100 Academy Rd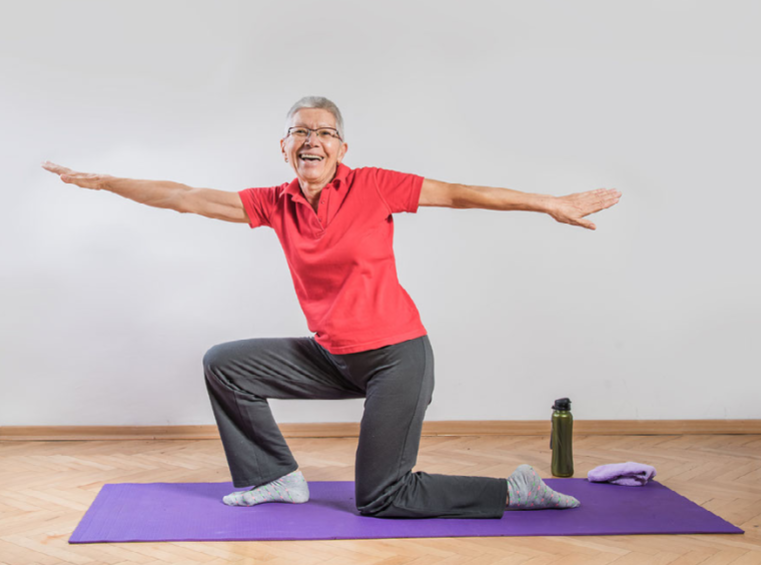 The not-so-good-news is that slouching and inactivity can show up in your body as poor posture. Some signs of poor posture include rounded shoulders, difficulty standing up straight, back and neck pain, and even digestion and circulation issues. The good news is that even those who've had posture issues for years can make adjustments and improvements. What's key to correcting your posture and creating good habits is improving your body awareness.
Join us for a new, in-person yoga class that is specifically designed to help you to expand your understanding of your body's position in space and the way you hold your body upright. The class will focus on foundational areas related to healthy posture including core strengthening, flexibility, balance, and body awareness. Improving posture and balance may decrease your risk of falling and enhance your overall energy. Please note that for those with posture issues related to scoliosis or arthritic changes, making significant postural changes through yoga are less likely. However, other benefits (e.g., core strengthening, improved flexibility, improved body awareness) are attainable. Beginners welcome. Poses can be adjusted based on your skill level. Please wear comfortable clothing and bring a yoga mat.
Come and learn, stretch and strike poses with NNORC Coordinator of Community Health Programs, Jody Ference.
This class is currently full, but please contact us to be put on the waitlist: 518-516-1114 or nnorc@jfsneny.org