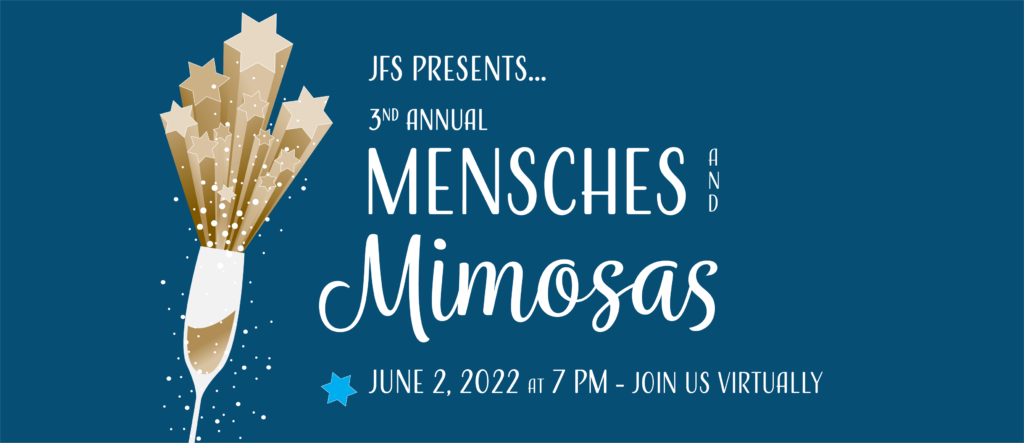 Over the past two years, the annual JFS Mensches & Mimosas has recognized 49 honorable menschen from organizations throughout our region for selflessly giving their time, their passions, and their hard work to our community. We're delighted to once again partner with our Jewish community institutions for this event! 
As part of this celebration, we will present Alan Iselin with the Anschel Weiss Community Builders Award for his commitment to serving humanity with humility and for acting as a role model for future generations.
Support our honorable menschen and JFS by becoming a corporate sponsor or by joining the Honorary Committee.
Click here to use our online form,
Click here to print a pdf form, or

Call JFS to process your credit card via phone: 518-482-8856
If you have any questions, please call Monica Tan at 518-516-1104 or email mtan@jfsneny.org.
See a list of past Honorable Menschen here.