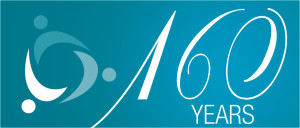 It's hard to believe JFS has been helping families in the Capital Region for 160 years. That makes JFS older than the car (1920), but younger than the steam engine (1698). We are slightly older than the telephone (1876) and way older than the frisbee (1948).
Imagine our founding volunteers going to a home visit on a horse, or how far families had to walk to get the services they needed. Transportation and communication have come a long way, but many of our services have remained the same. JFS social workers visit with seniors in their homes every day and families come to our offices for professional guidance. At the core of our services, and something that has endured for 160 years, is that we are guided by the Jewish tradition of repairing the world.
We've come a long way and were are scheduling celebratory events. Stay tuned!
Look how far we've come…
1854
A small group of volunteers worked together to help new immigrants and their families who came to Albany from Europe.
1875
JFS created a home for the aged and infirm, which was later expanded to care for orphaned children.
1900
Social services were developed and volunteers were replaced with professional staff.
1937
JFS helped German refugees, placed children in foster care, helped families search for relatives, and provided a range of resettlement services including housing, employment, healthcare and citizenship.
1948
JFS expanded its capacity by providing employment and financial counseling services.
1965
JFS continued to assist new Americans with financial help, food, household goods, and furniture.
1974
JFS integrated services to the wider community, instituting programs at Daughters of Sarah, local high schools, SUNY and other groups with critical needs.
1987
Serving the elderly was in the forefront as JFS initiated  support programs at the Ohav Shalom Apartments.
1993
Services to the Jewish community were expanded to include JCCs, day schools, and bereavement counseling.
2000-Today
JFS launched the Supervised Visitation program, which has tripled in size. Services to seniors remain a priority as JFS is the lead agency in caring for seniors in the NNORC (Neighborhood Naturally Occurring Retirement Community). Counseling, both in-home and at JFS remains a primary service for the community.