When:
2023-05-09T11:00:00-04:00
2023-05-09T11:15:00-04:00
Where:
St. Sophia Greek Orthodox Church
440 Whitehall Rd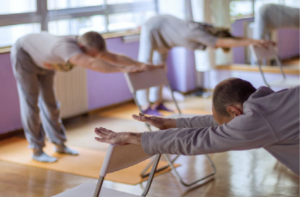 We're keeping Yoga Judi's chair yoga class in person! With the support of a chair, you will be guide you through poses and stretches that will help improve balance, build core strength, increase flexibility, promote mobility, reduce stress, and much more.
If you still want to do chair yoga from home, tune into YouTube.com and search JFSNENY. The cost for non-NNORC residents is $5 per class.
Please contact NNORC to register: 518-516-1114 or nnorc@jfsneny.org